Sinclair Cabinets 35 years of Custom Cabinet experience
12 month warranty on all of our Cabinets & Hardware
CABInets to match your vision
THE QUALITY CABINETS YOU DESERVE – THE QUALITY CABINETS YOU NEED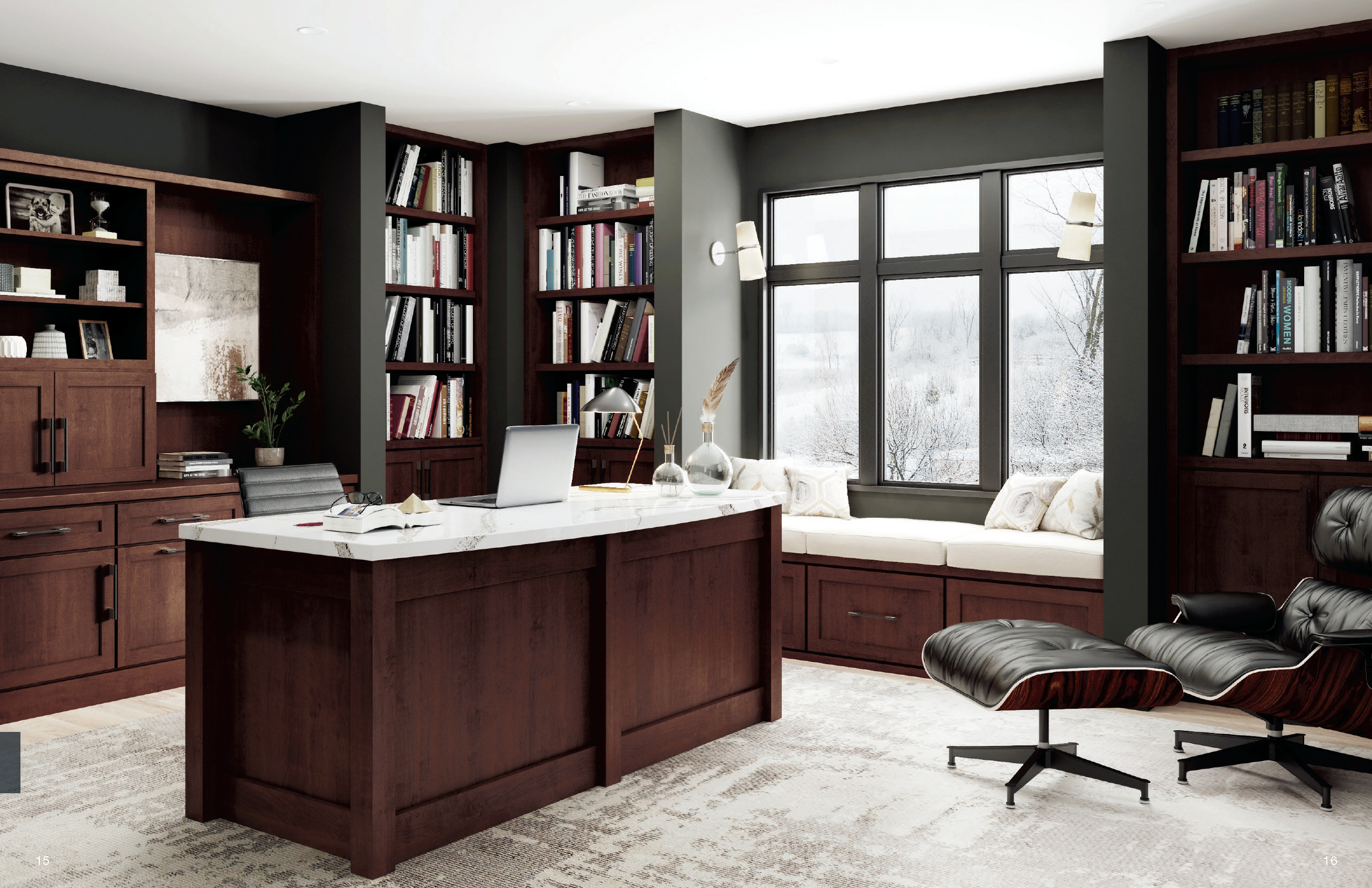 Customizable Designs
Our cabinets are tailored to match your unique vision. With a wide range of styles, finishes, and materials to choose from, you have the freedom to create a look that perfectly aligns with your personal aesthetic and design preferences.
Personalized Functionality
We understand that your cabinets should not only look beautiful but also meet your practical needs. That's why we offer customizable storage options, such as adjustable shelves, pull-out drawers, and specialized compartments, allowing you to optimize your cabinet space and organization according to your specific requirements.
Expert Craftsmanship
Our cabinets are meticulously crafted by skilled artisans who take pride in their work. From the selection of premium materials to the precision of the joinery, each cabinet is built to the highest standards of quality and durability. We strive to create cabinets that not only fulfill your design vision but also stand the test of time.
THE QUALITY CABINETS YOU DESERVE – THE QUALITY CABINETS YOU NEED
When choosing a custom cabinet company the name means everything.  Sinclair has been building their signature cabinets for over 35 years.  We offer a white glove experience.  Every cabinet box, drawer & face and step stairs are handcrafted here in Cape Coral Florida.  Sinclair stamps each and every box with his name which is a guarantee of superior craftsmanship.  It's like Matt Sinclair said, "All I really have is my name" A name he has, a name that has been tested, proven and found worthy of his craft.  Let's get your kitchen cabinets, bathroom cabinets, closet cabinets, entertainment center cabinets or even a specialty cabinet created today. We have the "WOW" factor but there is no other name in quality then Sinclair Cabinets.
Outstanding Custom CABINET Quality
You will not find any company providing the high level of quality and luxury  cabinets in southwest Florida than the Sinclair Cabinets.  Our cabinets are built to last a lifetime.  100% 3/4″ real wood, Post-Catalyzed waterproofed, soft close European hinges and hardware, easy removable kick plates with European footings, we only use the finest materials, paints & lacquers because we would want that in our home.
Outstanding Custom CABINET Service
At Sinclair we pride ourselves on providing the most professional personable custom cabinet service in the industry.  We are not pushy,  arrogant sales people trying to meet a quota.  We are a white glove service making sure your journey is aligned with the proper expectations you deserve and need in fine custom cabinetry.
Outstanding Custom CABINET Construction
We are very proud of the work we do.  We have developed a product that is superior in performance and beauty that will last a lifetime of use.  We offer a lifetime warranty on all our cabinets that we build and stand behind the Sinclair motto "I would never build any cabinet that I wouldn't want in my own home."  Experience the difference of a true tradesman shop.  Experience Sinclair Cabinets.
I LOVE mine! Matt Sinclair does great work! 
Custom Wood Cabinets –  More than just custom wood cabinets though: Our kitchens and bathrooms are equipped with finely crafted stone countertops and authentic tile backsplashes for a complete customized look.
Made To Last – Every surface is crafted from solid wood rather than particle board so these cabinets will never warp or crack due to humidity or seasonal changes.
A Lifetime of luxury – When we build your cabinets, we build them to last a lifetime so every customer receives a guarantee on our Sinclair Signature Cabinet products.

Download our CABINET Brochure
We are excited to build your custom kitchen cabinets, custom bathroom cabinets or even closet cabinets.  Feel free to download and share our brochure if you or someone you know is looking for high quality affordable cabinets.
GET 10% off your first room!
Get 10% off your first room!  This offer won't be around long so take advantage before its to late.
Sinclair Cabinets amazing options for everyone
Customized designs to fit the customer's unique specifications
A wide range of materials including wood, metal, glass, and acrylic
Multiple finishes such as matte, gloss, or textured
Various hardware options such as handles, knobs, and hinges in different styles and materials
Different types of cabinets such as base cabinets, wall cabinets, and tall cabinets
Accessories such as pull-out drawers, built-in organizers, and adjustable shelves
Special features like soft-close drawers and doors, LED lighting, and built-in charging stations
Professional installation services
Eco-friendly options with sustainable materials and energy-efficient lighting
Affordable pricing and financing options
Warranties and guarantees on their products and services.
LET SINCLAIR BUILD YOUR DREAM KITCHEN, BATHROOM, CLOSETS or Custom DESIGNED CABINETS.
CABINETS FOR EVERY SPACE

YOU CAN IMAGINE
Modern – Add a fresh and stylish look to your kitchen without breaking the bank.
Strong  – Invest in real wood 3/4″ waterproof cabinets and drawers that will last a lifetime.
Comfort  – We only offer soft close assisted doors and drawers so when they close, they close softly so as not to cause any loud noises when cooking or cleaning up any time of the day. 

Modern meets Luxury – Our cabinets offer a unique look thanks to their sleek styles and smooth lines.
Customizable Cabinet colors – Choose from our curated color palette or send us photos of what you would like to achieve with your bathroom renovation so we can accurately design your perfect bathroom cabinets.
Space Saving – Cabinets are designed to save space while still giving you enough room to organize all of your bathroom essentials.  No more cramming that hair iron.
Customized Closet Storage – Turn any closet in your home into a walk-in closet without all the mess and inconvenience.
Professional Installation – We'll install your new closet cabinets right down to the last detail; all you need is to sit back and relax.

Upfront Pricing – Get a clear and detailed breakdown of what you're paying for up front; we do it like this so there are no surprises later on.
STATE OF THE ART DESIGN SOFTWARE
We offer in house design services for all your cabinet needs.  For a low fee we will sit down and design the perfect kitchen, bathroom, laundry room or entertainment area.  If you want to do an outdoor kitchen we can design that as well.  We have all the modern tools and technology to make your vision a reality. 
What our customers
say about us
I looked at a lot of cabinet companies but the beautiful craftmanship of Sinclair Homes on facebook made me want an upgrade. Our kitchen, bathroom and closets are well designed and Sinclair utilized every inch of space. He is innovative yet conservative, truly a step above the rest.  I say go for the builder Sinclair!
We love our Sinclair Cabinets from the moment they were installed. Matt went above and beyond the whole time.  Materials were difficult to get and he was able to get us exactly what we wanted. We highly recommend Sinclair Signature cabinets! 5 star service!!